Welcome to YeS-Scapes, a page dedicated to the rock group Yes, their album cover artwork, some related topics and a small bio-story about the group's (and my) progression from the early 1970's until into the 2000's.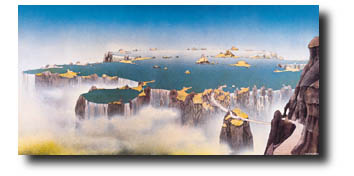 A personal 'Yes' bio-story.
In 1972 I moved from London down to Tavistock, Devon to finish my schooling and a new set of friends rapidly initiated me into some very good music... among other things. The choice of music leaned towards the progressive and the alternative with such bands as Nice/ELP, Van der Graaf Generator, Genesis, George Harrison, Wishbone Ash and Pink Floyd, as well as occasional excursions into the heavier rock music with Hawkwind, Led Zeppelin and the Winter Brothers. But the group that really marked that period for me was of Yes with their melodic virtuosity and the magical and majestic solos that became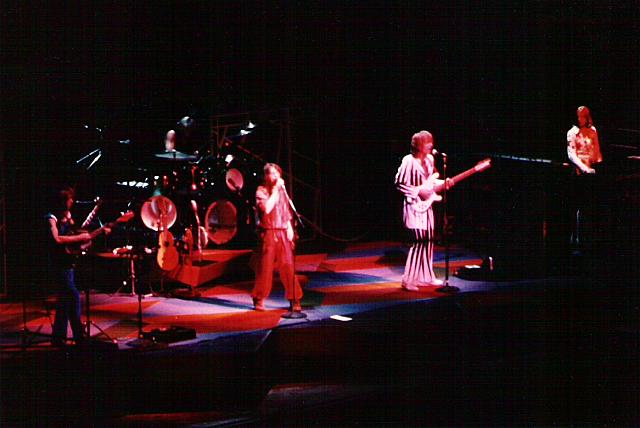 Yes 1977
I had in fact been listening to Rick Wakeman's music before I learnt that he was, in fact, the keyboard player with "Yes" so when the occasion came up I listened to the band's music just to hear Rick Wakeman play in another environment. I had bought his "Six wives of Henry VIII" album in London so at the first occasion, I bought the 1971 released "Fragile" album.
As I was getting to know progressive rock music I was listening to bands like ELP, Genesis and Yes without deciding which one I had a preference for and although "Fragile" didn't make that big an impact on me at the time that soon changed when I listened to their 1973 triple Live album "Yessongs".

I was familiar with 'Long Distance Roundaround' and 'Mood for a day' , from "Fragile", and I vaguely knew "And you and I" and "Close to the Edge". When I heard Rick Wakeman's "Six wives" solo I loved it but then I heard Chris Squire's Bass solo* on "Heart of the Sunrise", it was simply awesome. The quality was amazing! The album made me a fan of the group and although most of their 80's and 90's work didn't really appeal to me, I am still, 35 years on, an unconditional fan of the band, with a marked preference for their early to middle 70's work.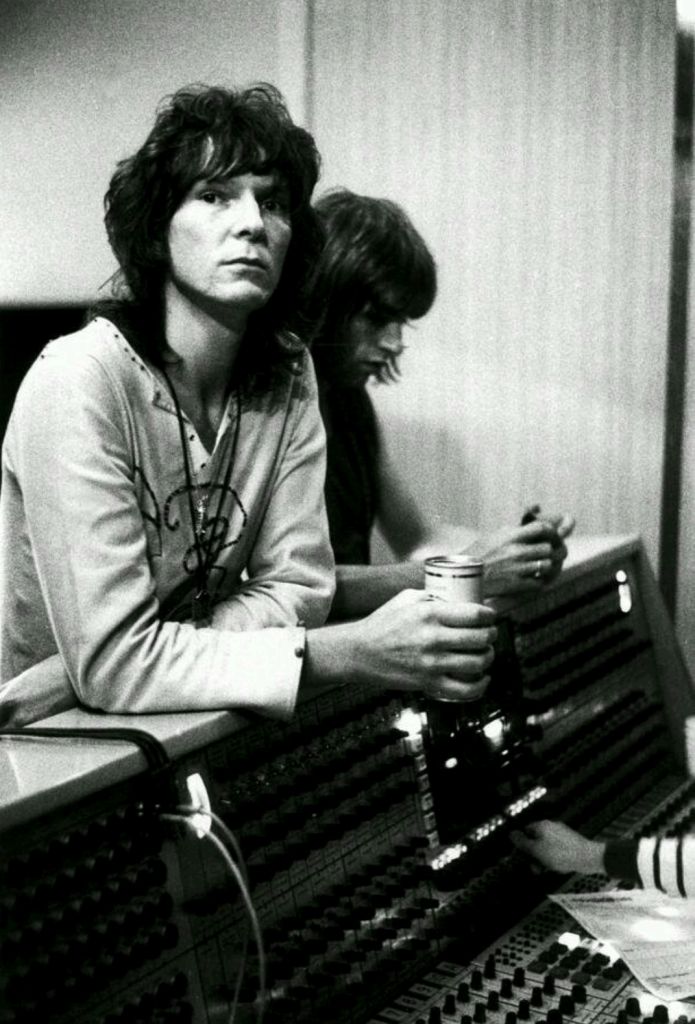 Chris Squire and Alan White in the middle 1970s

(As a side note. My son plays bass guitar in a band and when he started learning to play Bass guitar I got him to listen to Chris Squire's Yessongs solo just to show him what he could do with a Bass guitar. Chris Squire's dexterity up and down the neck of the Bass was, in my opinion, equal to anything Steve Howe did.)

In 1974 Yes released their conceptual and controversial "Tales from Topographic Oceans" double album. Often decried as too complex, too abstract, too megalomaniac, too everything, The album wasn't successful from a "Sales" (I almost said commercial!!!) point of view but I remain convinced that it was and is an exceptional album. The album's 4 movements, each ± 20 minutes long, are all individual musical masterpieces that I still take pleasure in listening to after all this time.
Being so absorbed by the "Tales" album I completely missed, or skipped, the group's 1974 "Relayer" album release. Looking back I remember that I couldn't fathom why "Relayer" was released in the same year as the "Tales" album and why it was so radically different, I thought, in style. I was totally oblivious to the toll the "Tales" album took on the band, leaving them completely exhausted and causing Rick Wakeman's 01st departure from the band. While Wakeman took a break to do albums such as "Journey to the Centre of the earth" and "The myths and legends of King Arthur and the knights of the round table" the remaining band members had evidently sufficient resources to bring out the "Relayer" album, replacing Wakeman with the Swiss Patrick Moraz on keyboards and changing style at the same time. Although overshadowed by the previous album "Relayer" was in fact both a follow-on and a precursor. A follow-on because the title of this album came from one of the songs of the "Tales" album. The side-long "The Gates of Delirium" starts in the same vein as the "Tales" album up to part of the 01st side where Anderson sings "Soon", later released as a single. From there on the mood of the album changes with "Sound Chaser" and "To be over" paving the way for Yes' following studio album.
In 1974, I finished my schooling and went to College and then abroad. I managed to keep my albums with me while I was moving around Europe and when I came back to England for a short stay, in 1977, it was in time to buy "Going for the one". Wakeman was back with the band and the band's style had moved on following "Relayer". It was a long way from the 'Tales' album but as my taste in music had matured I appreciated songs like "Turn of the century" and Wonderous Stories; all the more that I wasn't looking for another 'Tales' album anymore and "Going for the one" formed an ideal bridge over to Jon Anderson's solo work with Vangelis, with albums such as "Short Stories" which I particularly liked.

I was off on my travels again when in 1978 Yes released "Tormato". I can't remember where I actually bought this album, and I think I may have lost the original and had to buy it again not so long ago. When I saw the album cover I was chuffed. The group is shown as standing on a Tor (natives to Devon will know what I mean) and when I opened the cover and saw inside an art form ordinance map of Yestor, on Dartmoor, being from Devon, myself, I was naturally enchanted that such a big group should choose a concept so close to home and felt a real sympathy for the album and the group. The style of the album's music, was, however, something else and while I liked songs like "Arriving UFO"; and "Circus of Heaven" generally speaking I felt at the time that others were releasing stuff that I found more appealing.
In 1983 Yes released "90125" and, although I don't consider myself a purist, after listening to "Owner of a lonely heart" on the radio (!?!) I found it too commercial and decided not to buy the album. I also skipped all their subsequent Live album releases and in retrospect that was probably because "Yessongs" is so very much one of my all time favorite albums I didn't think any of their other Live albums could match it.

After Tormato I also skipped all their studio material and virtually lost trace of the band until around 1989. I did occasionally get news of Yes and certain of the band members, notably Jon Anderson while he was working with Vangelis, but being busy living my life little of what the band were doing really filtered though. I did hear that certain of the original band members had left while others had joined, or rejoined the band, as was the case with Tony Kaye Yes' very first keyboard player. Then one day I happened to walk into a record shop, saw the "Anderson, Bruford, Wakeman, Howe" album, complete with Roger Dean graphics, and bought it!
Rick Wakeman* was back in the line-up and the album had the look of their earlier work, I was hoping to find. Some purists think that this album was a simple replica of their 70's work, e.g. Fragile, but I was curious to see what the album was really like. Would the band members , with all the experience of the intervening years and using instruments and techniques that weren't around in the 70s' (Electronics etc.), reproduce an album reminiscent of their earlier virtuosity? Only Chris Squire's absence prevented it from being a genuine return to the beginning**.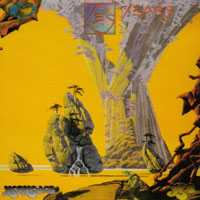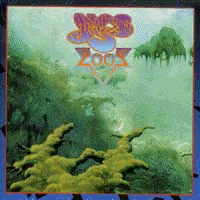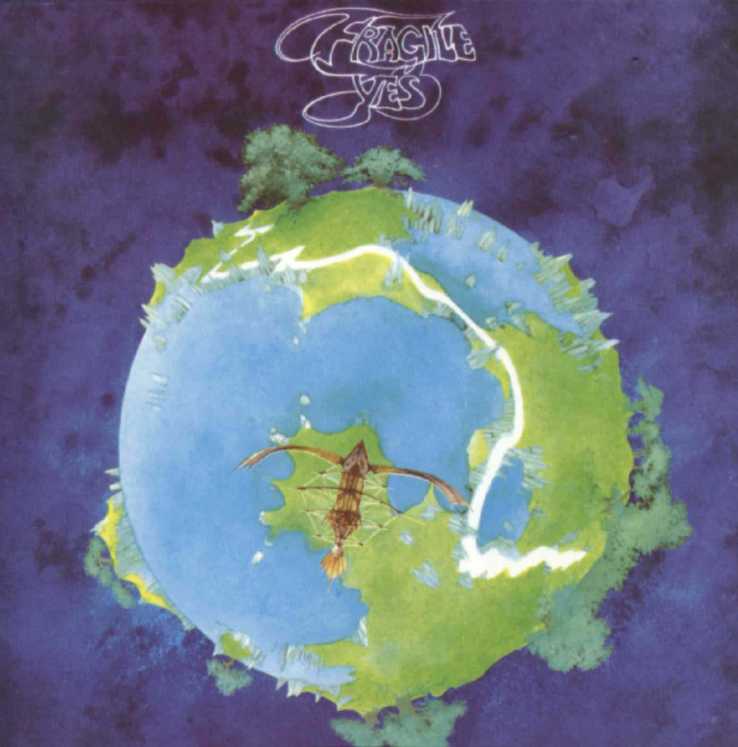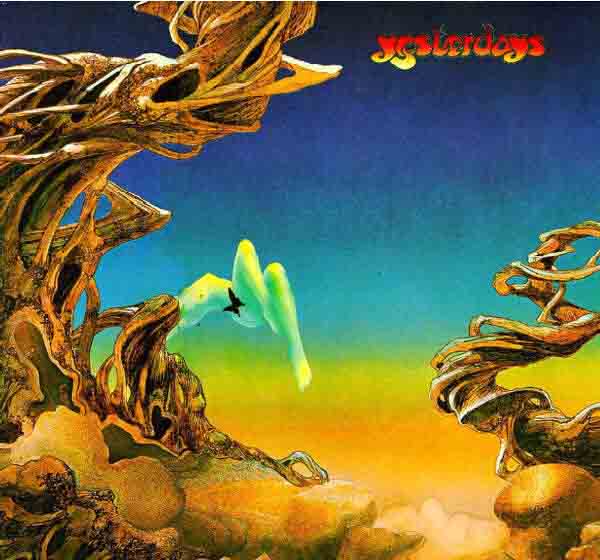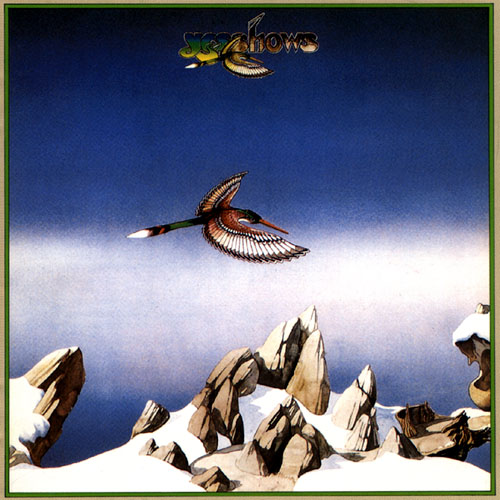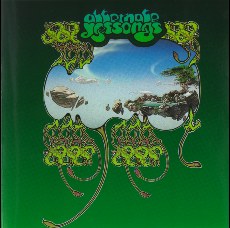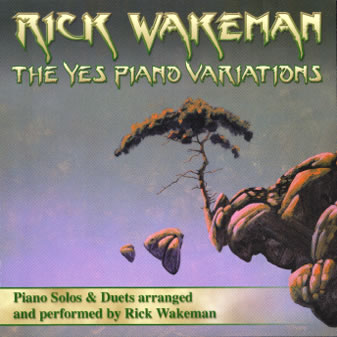 ********************
*Rick Wakeman... click here for more info'

**Chris Squire †
I learnt later that the "Anderson, Bruford, Wakeman, Howe" lineup*, as well as the album was apparently nothing more than a protest reaction to the then official Yes band lineup, which included Chris Squire (promises of a clash of the Titans to come in 1991 and their reunited "Union"album (?)).
At the time of this split and confrontation I had taken the side of the ABWH line up, as being the "done wrong by" and took Chris Squire to be one of the antagonists wanting to reform the band in a way I thought the other members didn't agree with. Looking back it appears that it was just the band going through one of their periodic upheavals, but on a bigger scale and frankly when you think about it how many groups from 70's suffered such major changes without losing their identities?
The "Anderson, Bruford, Wakeman, Howe" album and lineup didn't look as if it was meant to last more than an album, which I found a pity because looking at the band's subsequent discography there seems to be a lot of live albums and some very early material that hadn't been previously released, but nothing , in my mind, really innovating. Not all of Yes' work appealed to me personally , especially their later 80's & 90's stuff, but looking through the Yes discography the band does have very impressive history and there are, perhaps, still some pearls I've yet to discover, like their 1991 "Union" album.
What destabilized me, however, was the fact that Yes went through phases where the key members of the band came and went with a certain regularity and I must admit that while you could replace Wakeman with Moraz or Bruford with White Yes isn't Yes without Jon Anderson's melodic voice.
Facts:
- Formed in; 1968
- Disbanded: 1981
- Reformed in: 1983
- Founded in: London, United Kingdom
- Band Members:

Jon Anderson (1968 - 1979)
Chris Squire † (1968 - Died: June 27, 2015)
Peter Banks (1968 - 1970)
Tony Kaye (1968 - 1971)
Bill Bruford (1968 - 1972)
Steve Howe (1970 - 1981)
Rick Wakeman (1971 - 1979)
Alan White (1972 - )
Patrick Moraz (1974 - 1976)
Trevor Horn (1980 - 1981)
Geoff Downes (1980 - 1981)
Trevor Rabin (1983 - 1994)
Jon Anderson (1983 - 2008)
Tony Kaye (1983 - 1994)
Steve Howe (1990 - )
Rick Wakeman (1990 - 1997)
Bill Bruford (1990 - 1992)
Billy Sherwood (1997 - 2000)
Igor Khoroshev (1997 - 2001)
Rick Wakeman (2002 - 2004)
Benoit David (2009 - )
Oliver Wakeman (2008 - 2011)
Geoff Downes (2011 - )
And Finally......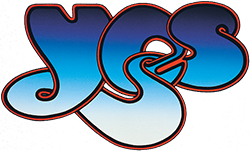 !!!
Any group that can bring out so much material in 40 years, rival the best, for example the pre-pop era Genesis with Peter Gabriel or Pink Floyd with Roger Waters and still be around to influence and inspire new generations of musicians has most certainly earned its place in the Music Hall of Fame.

©Nick Richards Nov 2004, updated Jan 2012, appended Dec 2016